Artist at Large Consulting
an art implementation service
Our expertise includes writing RFQs and proposals, sourcing artists, managing juried selection process, and artist contracts. We also coordinate the installation of public art works in a variety of media.  By providing administrative support to both the artists and the developers, we demystify and facilitate the process of commissioning public art, and bringing it to fruition. Through art, we emphasize incorporation of site history with the architecture, to enhance the resident's daily life experience, and sense of place,
while energizing the neighborhood.
Since 2011, Smedley has consulted as art specialist for Mid-Pen Housing Corporation, in collaboration with project managers, to bring art to the following new communities:
Moon and Sun Gate
November 2020
By Nada Abdelshahid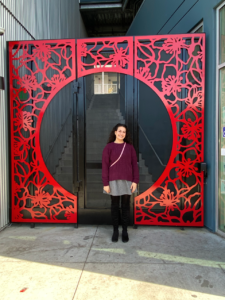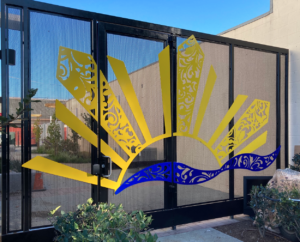 Onizuka Crossing
2017, Sunnyvale, CA
By Raylene Gorum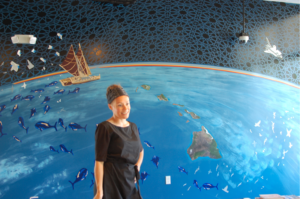 Moon Gate Plaza
Butterfly Convergence
May 2021
Salinas, CA
By J.C. Gonzales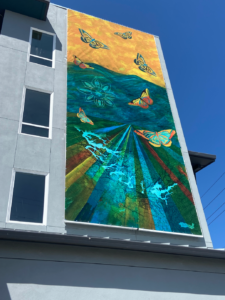 Digital Mural by founder of Urban Arts Collaborative
Press about the new art at Moon Gate Plaza, Salinas:
VOMB: Healing power of art etc.